Terms & Conditions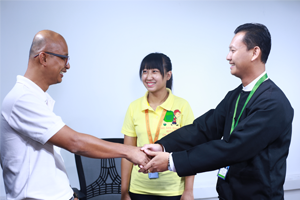 You may view, copy, or print pages from this website solely for the purposes of determining Eco Friendly Tower sites available for colocation. You may not otherwise use, modify, copy, print, display, reproduce, distribute or publish any information from this website without the expressed permission of Eco Friendly Tower.
You may not use the website for any fraudulent or unlawful purpose or so as to damage or cause risk to Eco Friendly Tower business, reputation, facilities or to any person. Any violations of the above may result in legal action by Eco Friendly Tower.
Information on the website is provided, as is, without any expressed or implied warranties, including but not limited to the implied warranties of merchantability, fitness for a particular purpose, and non-infringement. Eco Friendly Tower shall not be liable to any party for any direct, indirect, consequential or other damages for use of this website or other hyperlinked websites.
At any time, Eco Friendly Tower may without notice make changes to this website.